Prof. Dr. Jens-Peter Reese
Professor für Versorgungsforschung und Public Health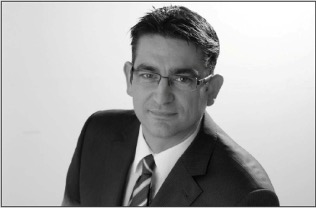 kurzer Lebenslauf
| | |
| --- | --- |
| seit 2020 | Professor für Versorgungsforschung und Public Health am Institut für Klinische Epidemiologie und Biometrie, Universität Würzburg |
| 2020 | Außerplanmäßige Professur, FB Medizin, Philipps-Universität Marburg |
| 2016-2020 | Stellv. Leitung, Koordinierungszentrum für Klinische Studien, Philipps-Universität Marburg |
| 2014-2016 | Vertretung der Professur "Epidemiologie und Versorgungsforschung" sowie kommissarische Leitung des Instituts für Medizinische Soziologie und Sozialmedizin Fachbereich Medizin der Philipps-Universität Marburg |
| 2013 | Habilitation für Medizinische Soziologie/ Klin. Versorgungsforschung, Philipps-Universität Marburg |
| 2001-2014 | Wissenschaftlicher Mitarbeiter Neurologie, Med. Soziologie, Philipps-Universität Marburg |
| 2008 | Dr. rer. nat., Philipps-Universität Marburg |
| 2006 | Master of Public Health, Universität Bielefeld |
| 1995-2000 | Studium der Biologie, Philipps-Universität Marburg & Universität Regensburg |
wissenschaftliche Schwerpunkte
Evidence-based Public Health, Versorgungsepidemiologie und Gesundheitsökonomische Evaluation, komplexe Interventionen, Sekundärdatenanalyse, Evaluation innovativer Versorgungsformen
Publikationen
Heyder R, NUM Coordination Office, NUKLEUS Study Group, NUM-RDP Coordination, RACOON Coordination, AKTIN Coordination & GenSurv Study Group
Das Netzwerk Universitätsmedizin: Technischorganisatorische Ansätze für Forschungsdatenplattformen
Bundesgesundheitsbl (2023). doi.org/10.1007/s00103-022-03649-1
Koll CEM, Hopff SM, Meurers T, Lee CH, Kohls M, Stellbrink C, Thibeault C, Reinke L, Steinbrecher S, Schreiber S, Mitrov L, Frank S, Miljukov O, Erber J, Hellmuth JC, Reese JP, Steinbeis F, Bahmer T, Hagen M, Meybohm P, Hansch S, Vadász I, Krist L, Jiru-Hillmann S, Prasser F, Vehreschild JJ; NAPKON Study Group.
Statistical biases due to anonymization evaluated in an open clinical dataset from COVID-19 patients.
Sci Data. 2022 Dec 21;9(1):776. doi: 10.1038/s41597-022-01669-9.PMID: 36543828 Free PMC article.

Lange B, Jäger V, Rücker V, Hassestein MJ, Harries M, Berner R, Blaschke-Steinbrecher S, Brandhorst G, Budde K, Fenzlaff M, Rosenkranz D, Schattschneider M, Schäfer C, Streeck H, Winter T, Nauck M, Petersmann A, Töpfer N, Heuschmann PU, Karch A
Interimsanalyse des IMMUNEBRIDGE-Projektes zur Kommunikation von vorläufigen Ergebnissen an die Modellierungskonsortien der BMBF-geförderten Modellierungsplattform
Zenodo. https://doi.org/10.5281/zenodo.6968574
Lange B, Jäger V, Rücker V, Harries M, Hassestein MJ, Dreier M, von Holt I, Budde A, Kurosinski MA, Armann J, Bartz A, Berner R, Brandhorst G, Brinkmann M, Budde K, Deckena M, Engels G, Fenzlaff M, Härtel C, Hovardovska O, Kehl K, Kohls M, Krüger S, Meyer-Schlinkmann KM, Ottensmeyer PF, Reese JP, Rosenkranz D, Rübsamen N, Schlegtendal A, Schattschneider M, Schäfer C, Schlinkert S, Schulze-Wundling K, Störk S, Tiermann C, Völzke H, Winter T, Liese J, Brinkmann F, Heuschmann PU, Nauck M, Petersmann A, Blaschke-Steinbrecher S, Toepfner N, Streeck H, Karch A
2. Interimsanalyse des IMMUNEBRIDGE-Projektes zur Kommunikation von vorläufigen Ergebnissen an das Modellierungsnetz für schwere Infektionskrankheiten
Zenodo. https://doi.org/10.5281/zenodo.7177592
Willems LM, Hochbaum M, Zöllner JP, Schulz J, Menzler K, Langenbruch L, Kovac S, Knake S, von Podewils F, Hamacher M, Hamer HM, Reese JP, Frey K, Rosenow F, Strzelczyk A
Trends in resource utilization and cost of illness in patients with active epilepsy in Germany from 2003 to 2020
Epilepsia. 2022 Jun;63(6):1591-1602. doi: 10.1111/epi.17229
Willems LM, Hochbaum M, Frey K, Schulz J, Menzler K, Langenbruch L, Kovac S, Immisch I, von Podewils F, Hamacher M, Siebenbrodt K, Rosenow F, Reese JP, Strzelczyk A
Multicenter, cross-sectional study of the costs of illness and cost-driving factors in adult patients with epilepsy
Epilepsia. 2022 Apr;63(4):904-918. doi: 10.1111/epi.17174
Krause D, Mai A, Denz R, Johow J, Reese JP, Westerhoff B, Klaaßen-Mielke R, Timmesfeld N, Rittstieg A, Saracbasi-Zender E, Günzel J, Klink C, Schmitz E, Fendler C, Raub W, Böddeker S, Dybowski F, Hübner G, Menne HJ, Lakomek HJ, Sarholz M, Trampisch U, Trampisch HJ, Braun J
The Structured Delegation of Medical Care Services for Patients With Inflammatory Rheumatic Diseases
Dtsch Arztebl Int. 2022 Mar 11;119(10):157-164. doi: 10.3238/arztebl.m2022.0109
Willems LM, Knake S, Rosenow F, Reese JP, Conradi N, Strzelczyk A
EuroQOL-5D-3L does not adequately map quality-of-life deterioration in severely affected patients with epilepsy
Epilepsy Behav. 2022 Feb;127:108554. doi: 10.1016/j.yebeh.2022.108554
Bahmer T, Borzikowsky C, Lieb W, Horn A, Krist L, Fricke J, Scheibenbogen C, Rabe KF, Maetzler W, Maetzler C, Laudien M, Frank D, Ballhausen S, Hermes A, Muljukov O, Haeusler KG, Mokhtari NEE, Witzenrath M, Vehreschild JJ, Krefting D, Pape D, Montellano FA, Kohls M, Morbach C, Störk S, Reese JP, Keil T, Heuschmann P, Krawczak M, Schreiber S; NAPKON study group
Severity, predictors and clinical correlates of post-COVID syndrome (PCS) in Germany: A prospective, multi-centre, population-based cohort study
EClinicalMedicine. 2022 Jul 18;51:101549. doi: 10.1016/j.eclinm.2022.101549. eCollection 2022 Sep.
Horn A, Krist L, Lieb W, Montellano FA, Kohls M, Haas K, Gelbrich G, Bolay-Gehrig SJ, Morbach C, Reese JP, Störk S, Fricke J, Zoller T, Schmidt S, Triller P, Kretzler L, Rönnefarth M, Von Kalle C, Willich SN, Kurth F, Steinbeis F, Witzenrath M, Bahmer T, Hermes A, Krawczak M, Reinke L, Maetzler C, Franzenburg J, Enderle J, Flinspach A, Vehreschild J, Schons M, Illig T, Anton G, Ungethüm K, Finkenberg BC, Gehrig MT, Savaskan N, Heuschmann PU, Keil T, Schreiber S.
Long-term health sequelae and quality of life at least 6 months after infection with SARS-CoV-2: design and rationale of the COVIDOM-study as part of the NAPKON population-based cohort platform (POP).
Infection. 2021 Oct 12:1–11. doi: 10.1007/s15010-021-01707-5. Epub ahead of print.
Leichsenring F, Steinert C, Beutel ME, Feix L, Gündel H, Hermann A, Karabatsiakis A, Knaevelsrud C, König HH, Kolassa IT, Kruse J, Niemeyer H, Nöske F, Palmer S, Peters E, Reese JP, Reuss A, Salzer S, Schade-Brittinger C, Schuster P, Stark R, Weidner K, von Wietersheim J, Witthöft M, Wöller W, Hoyer J. Trauma-focused psychodynamic therapy and STAIR Narrative Therapy of post-traumatic stress disorder related to childhood maltreatment: trial protocol of a multicentre randomised controlled trial assessing psychological, neurobiological and health economic outcomes (ENHANCE) (2020). BMJ Open 17;10(12):e040123. doi: 10.1136/bmjopen-2020-040123.
Dams, J., Balzer-Geldsetzer, M., Siebert, U., Deuschl, G., Schuepbach, W. M., Krack, P., Timmermann, L., Schnitzler, A., Reese, J. P., Dodel, R., & investigators, E. (2016).
Cost-effectiveness of neurostimulation in Parkinson's disease with early motor complications.
Mov Disord, 31(8), 1183-1191.
Enders, D., Balzer-Geldsetzer, M., Riedel, O., Dodel, R., Wittchen, H. U., Sensken, S. C., Wolff, B., & Reese, J. P. (2017). Prevalence, Duration and Severity of Parkinson's Disease in Germany: A Combined Meta-Analysis from Literature Data and Outpatient Samples. Eur Neurol, 78(3-4), 128-136.
Gumpert, M., & Reese, J. P. (2019a).
[Analysis of Different Quality Management Systems in Medical Practices in Saxony].
Gesundheitswesen, 81(12), 1037-1047.
Gumpert, M., & Reese, J. P. (2019b).
Quality Management Systems in the Ambulant Sector: An Analytical Comparison of Different Quality Management Systems.
Int J Environ Res Public Health, 16(3).
Hessmann, P., Dodel, R., Baum, E., Muller, M. J., Paschke, G., Kis, B., Zeidler, J., Klora, M., Reese, J. P., & Balzer-Geldsetzer, M. (2019).
Prescription of Benzodiazepines and Related Drugs in Patients with Mild Cognitive Deficits and Alzheimer's Disease.
Pharmacopsychiatry, 52(2), 84-91.
Kostev, K., Von Vultee, C., Usinger, D. M., & Reese, J. P. (2018).
Tramadol prescription patterns in patients followed by general practitioners and orthopedists in Germany in the year 2015.
Postgrad Med, 130(1), 37-41.
Mai, A., Braun, J., Reese, J. P., Westerhoff, B., Trampisch, U., Klaassen-Mielke, R., Timmesfeld, N., Trampisch, H. J., & Krause, D. (2019) Nurse-led care versus physician-led care in the management of rheumatoid arthritis and psoriatic arthritis (StaerkeR): study protocol for a multi-center randomized controlled trial. Trials, 20(1), 793.
Mengel, D., Fraune, L., Sommer, N., Stettner, M., Reese, J. P., Dams, J., Glynn, R. J., Balzer-Geldsetzer, M., Dodel, R., & Tackenberg, B. (2018).
Costs of illness in chronic inflammatory demyelinating polyneuropathy in Germany.
Muscle Nerve, 58(5), 681-687.
Willems, L. M., Hamer, H. M., Knake, S., Rosenow, F., Reese, J. P., & Strzelczyk, A. (2019).
General Trends in Prices and Prescription Patterns of Anticonvulsants in Germany between 2000 and 2017:
Analysis of National and Cohort-Based Data. Appl Health Econ Health Policy, 17(5), 707-722.