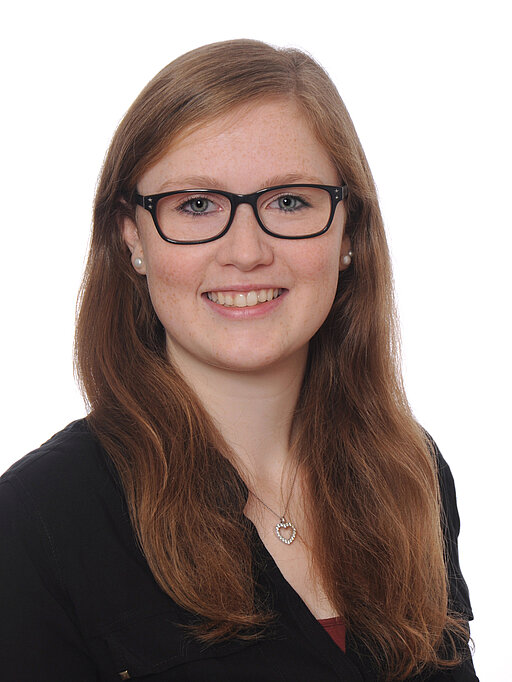 kurzer Lebenslauf
| | |
| --- | --- |
| seit 2022 | Wissenschaftliche Mitarbeiterin, Institut für Klinische Epidemiologie und Biometrie, Universität Würzburg |
| seit 2021 | Wissenschaftliche Mitarbeiterin am Bayerischen Landesamt für Gesundheit und Lebensmittelsicherheit (LGL) in Bad Kissingen |
| 2019-2020 | Wissenschaftliche Mitarbeiterin am Interdisziplinären Zentrum für Health Technology Assessment und Public Health (IZPH) der Friedrich-Alexander-Universität Erlangen-Nürnberg |
| 2017-2019 | Studium M.Sc. Public Health an der Technischen Universität Chemnitz |
| 2014-2017 | Studium B.Sc. Gesundheitsförderung an der Hochschule Fulda |

wissenschaftliche Schwerpunkte
Public Health
Hauptpublikationen der letzten Jahre
Flöter J, Roll J, Kirchner A, Hung CW, Riedl A, Kotula K, Mühle-Schäffer U, Tomandl J, Ewert T, Heinrich R, Schlegel C, Markl C, Nennstiel U, Liebl B, Weidner C, Wildner M, Keil T, Stupp C
Bavarian online database for corona screening tests-development and use of a digital solution in the pandemic
Bundesgesundheitsblatt Gesundheitsforschung Gesundheitsschutz. 2023 Feb;66(2):126-135. doi: 10.1007/s00103-022-03639-3
Christina Tischer, Carolin Stupp, Patrick Janson, Kristina Willeke, Chu-Wei Hung, Jessica Flöter, Anna Kirchner, Katharina Zink, Lisa Eder, Christina Hackl, Ursula Mühle, Manfred Weidmann, Uta Nennstiel, Joseph Kuhn, Christian Weidner, Bernhard Liebl, Manfred Wildner, Thomas Keil
Evaluation of Screening Tests in Bavarian Healthcare Facilities during the Second Wave of the SARS-CoV-2 Pandemic
Int J Environ Res Public Health. 2021 Jul 9;18(14):7371. doi: 10.3390/ijerph18147371.
Dietzel N, Kürten L, Karrer L, Reichold M, Köhler L, Nagel A, Chmelirsch C, Seebahn K, Hladik M, Meuer S, Kirchner A, Holm K, Selau M, Wendel M, Trinkwalter J, Prokosch H-U, Graessel E, Kolominsky-Rabas P.
Digital Dementia Registry Bavaria-digiDEM Bayern: study protocol for a multicentre, prospective, longitudinal register study.
BMJ Open. 2021; 11(2):e043473. doi: 10.1136/bmjopen-2020-043473. PMID: 33558357.