Chair of Orthopedic and Orthopedic Clinic König-Ludwig-Haus
The orthopedic Department of the University of Wuerzburg comprises the traditional Chair for Orthopaedics, the Orthopaedic Hospital "König-Ludwig-Haus" and the Orthopedic Center for Musculoskeletal Research.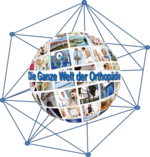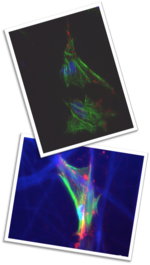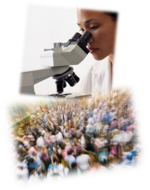 Our strength
---
is to establish research networks,
which in concerted action workon complex
scientific issues and hypotheses.
Our aim
---
is the advancement of scienceand research
in the musculoskeletalfield for the benefit of our patients.
Our vision
---
is the translation of scientific knowledgeinto treatment of patients as wellas the permanent
and continuous feedbackof the treatment results.It is by this means that we can offer
both high endexperimental applications and constantly enhancedestablished treatment techniques,
refined according to their efficacy and plausibility.For this reason we are one step ahead.
The chair for orthopedics at the University of Würzburg is traditionally in personal union with the Head of the Orthopaedic Hospital König-Ludwig-Haus, a high level community hospital run by the district of Lower Franconia. Orthopedics has a tradition at the Julius-Maximilians-University Wuerzburg, which has been instituted mainly by the Heine Brothers. The Heine family has fundamentally influenced developments in orthopedics and this is why Würzburg is considered the cradle of orthopedics, e. g. also of osteology. The two most famous representatives are briefly presented here... read more